CEBU CITY, PHILIPPINES
O! Food call factory expansion
Project financing for the existing O! Food Call Factory to expand its premises and operating capacity from 500m2 to 50,000m2.
The finance amount placed was US$ 42.0 Million.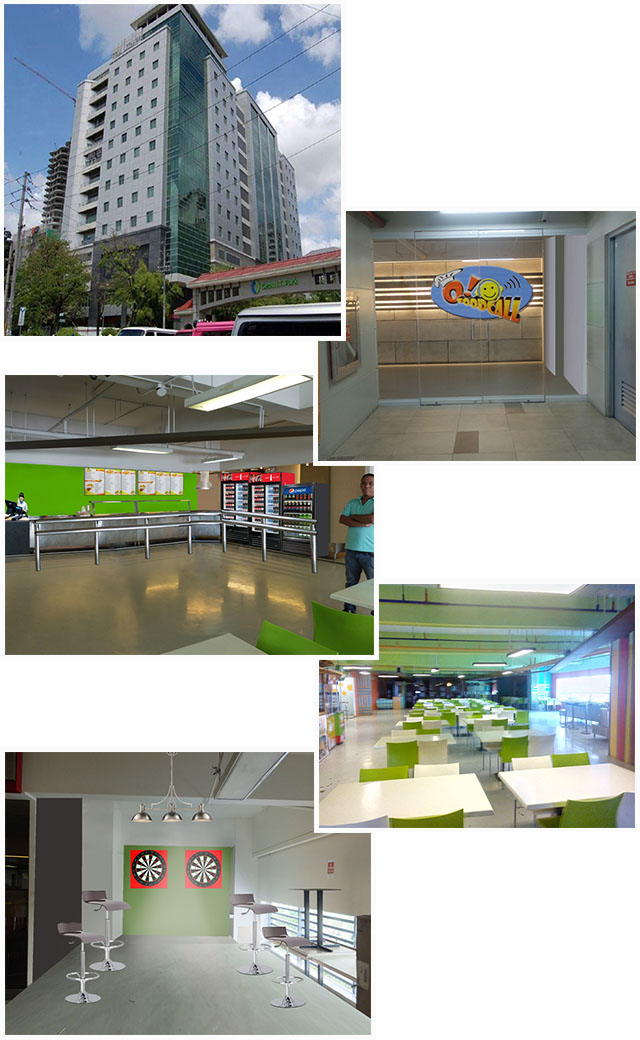 ---
MEIZHOU CITY, GUANGDONG PROVINCE, P.R. CHINA
Located in the central business district of Meizhou City, Guangdong Province, this 29-storey Mixed Urban Office Development comprises:
340 office units
26 lease apartments
VIP floor
an indoor Aquatic Centre and Spa
various indoor and outdoor leisure facilities / Gym
an indoor Golf Driving Range
sports centre and arena
2 Supermarkets
16 Restaurants
12 Retail units
a Kindergarten and Creche
Underground parking x 4 floors
a Mall
Projected costs estimates are US$ 112.4 million (RMB 772,000,000)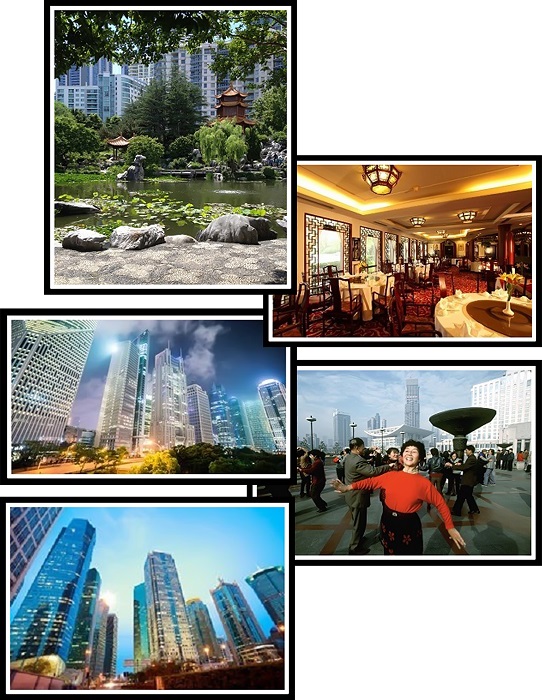 ---
ARIVONIMAMO, MADAGASCAR
A Horse Farm and Leisure Centre Resort Project, comprising: an 18 Hole golf course, golf driving range, a public race course, equestrian centre, stables, casino, children's zoo, agricultural farms, horse breeding facilities and recuperation facilities.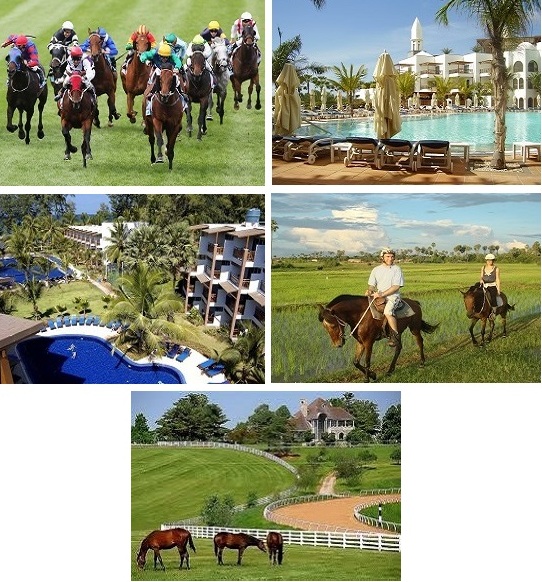 ---
SAL, CAPE VERDE ISLANDS
A Fractional Ownership Resort Project comprising a large number of units – with the main resort being located in the capital: Sal.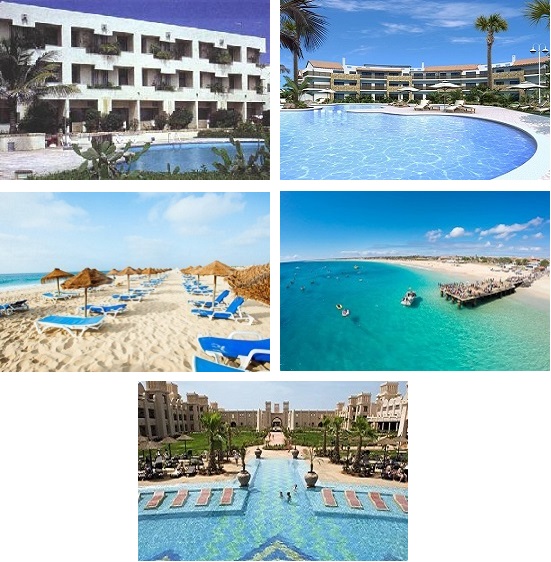 ---
MAABINHURA/ INNAHURA/ SOUTHERN & EASTERN ISLANDS – THE MALDIVES
Situated in the middle of the Indian Ocean this 4-Island group, with Maabinhura being the largest island, is destined to become the first villas-for-sale development within the Maldives tourism sector.
The major components proposed are:
52-54 individual luxury villas (1/ 2/ 3/ 4-bed villas), with pool individual gardens and beach fronts
An arrival/ departure jetty, boat-docking and sea plane dock
Sailing club, diving centre and welcome reception suites
Specialist restaurants, coffee shops and general retail units
Indoor/ outdoor sports facilities
Helicopter landing space
Executive/ staff accommodation/ leisure facilities
Botanical reserve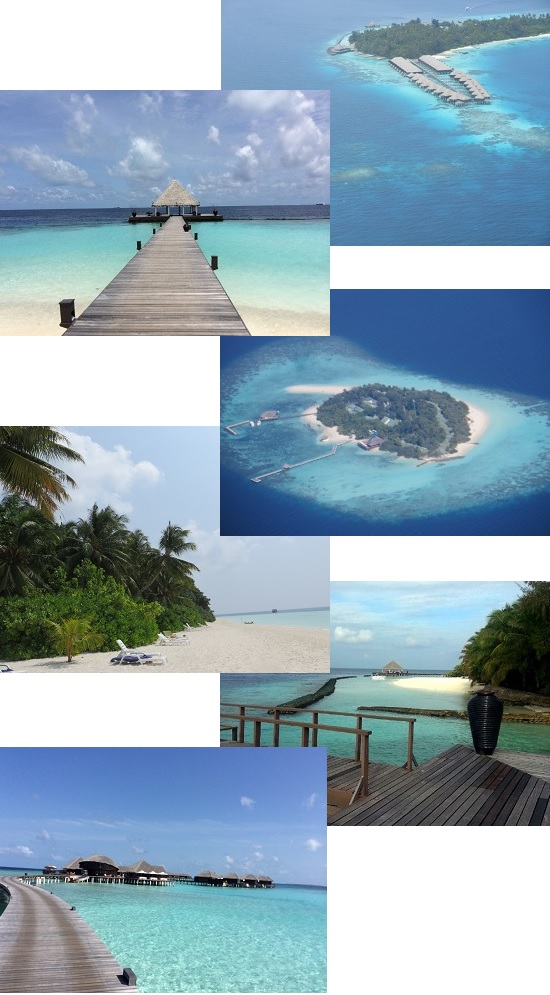 ---
HOI AN, QUANG NAM, VIETNAM
Con Bap Eco Resort
Situated in Con Bap, Ca Nam Ward, Hoi An City, Quang Nam Province, Vietnam, the project comprises an area of 27.5 hectares (257,166m2) with a 5 acre existing cornfield.
Exclusive entry/access to the site and use of the River Hoai creates an outstanding opportunity for a new tourism development.
The proposed major project components are:
a. 5-Star hotel - 193 units
b. 118 unit shop houses, each house averaging 6 bed spaces per unit
c. 3-Star hotel with convention facilities
d. Swimming pools and sports facilities
e. Retailing
f. International trade and cultural history park
g. An edutainment use corn field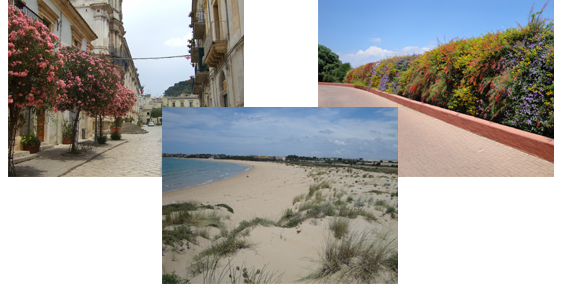 ---
NHA TRANG
Van Dang Marina & Villas Resort
- A traditional Vietnamese-style resort project.
Situated on the coast of the South China Sea, approx 20km north of the tourist resort of Nha Trang, the site comprises an area of 23.3 hectares (230,670m2) and is directly facing the sea side.
The proposed major project components are:
a. Convention hotel lodging facilities - 144 rooms
b. A marina basin with cruise ship docking/boat berthing & full marina facilities
c. An exclusive beach club
d. Multi-purpose pool villas
e. Water taxis
f. Spa, gym, games room, tennis courts, & children's playground
g. Various food & beverage facilities/restaurants

---
ULAANBAATAR, MONGOLIA
Shonkhor Tower Waterpark & Sports Complex - A convention Tower Hotel containing offices, apartments, hotel rooms (333 units in total), an indoor/outdoor Aquatic Centre, 15 self-contained villas, a Family Entertainment Centre and Riverside Cafe as well as pony stables. A Birds of Prey centre, Children Animal Farm and Minigolf course comprising the leisure components. 20 retail shopping units and indoor sports complex augment the overall theme.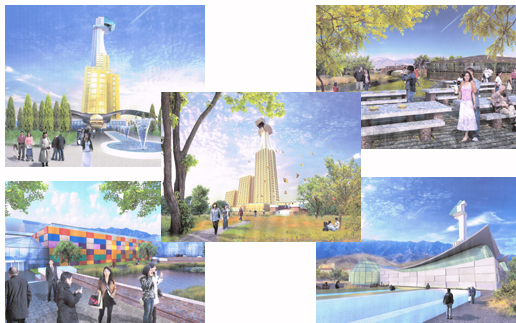 ---
OUARGLA, REPUBLIC OF ALGERIA
The first Cattle Processing and Crop Production facility in Algeria, for Green Lands BGH, (a member of the Boudemagh Group), situated on a 3,500 hectare site, 760km south east of Algiers.
Project costs estimates are US$ 157.0 million.
The project concept comprises:
- primary cattle processing facilities
- self-sufficient crop production
- operations for forage and grain supplies
- holding facilities for 4,500 cattle to be accommodated on site

---
SZENTES, HUNGARY
Thermal Health & Tourism Project - A themed tourism and sports hotel with 219 mixed room units, a Cosmetic Clinic concept, a Wellness Coliseum, Arboretum and the construction of the 5-star Petofi Hotel (82 rooms). Numerous indoor and outdoor leisure facilities on Szesrienyi Island and the upgrading of the existing County Hall Museum and Convention facilities.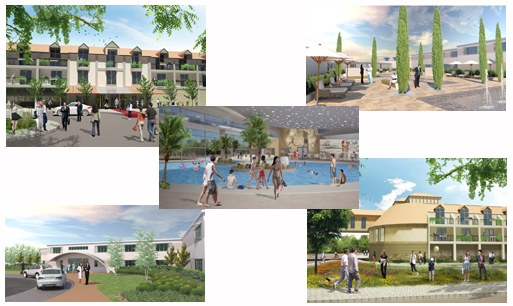 ---
DAEJEON, REPUBLIC OF KOREA
City Paradise Town Project - Hotels, condominiums, offices, real-estate, leisure centres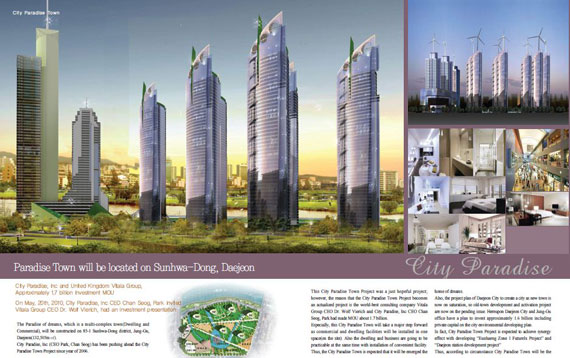 ---
XIAOSHAN - PEOPLE'S REPUBLIC OF CHINA
Agricultural Eco Tourism Project. 816 acres, 650+ room multi hotel type resort, aquarium, science centre, indoor-outdoor golf driving range, petting zoo, tropical aquatic centre, sports quarters, family entertainment centre, bio-tech park, tropical aquatic centre.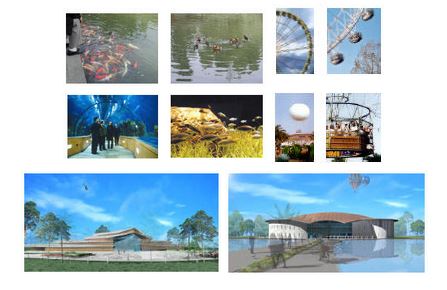 ---
ORAN, REPUBLIC OF ALGERIA
The first Stainless Steel plant in Algeria for Maghreb Inox SARL (a member of the Boudemagh Group), on a 2.0 hectare land site in a special Government designated free zone. Project costs estimates are US$ 63.0 million.

---
SEOUL, REPUBLIC OF KOREA
Sarangsem Church – with a capacity for 1500-2000 worshippers and Kindergarten – with a capacity for 500-700 children.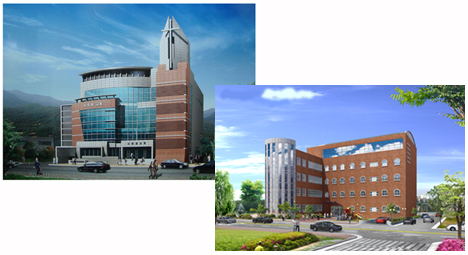 ---
ITALY - SICILY, Ragusa
An Eco Resort Project, consisting of four multipurpose Resort locations comprising: a Golf Hotel and a Convention Hotel (over 650 rooms combined), Marina, 168 Apartments, Beach Club, Aquatic Centre, Casino, 29 separate Retail Units, 18 Hole Golf Course & Golf Driving Range Cosmetic Clinic with 20 room hotel unit, Equestrian Facilities, 120 Golf Villas, 48 Golf Condos.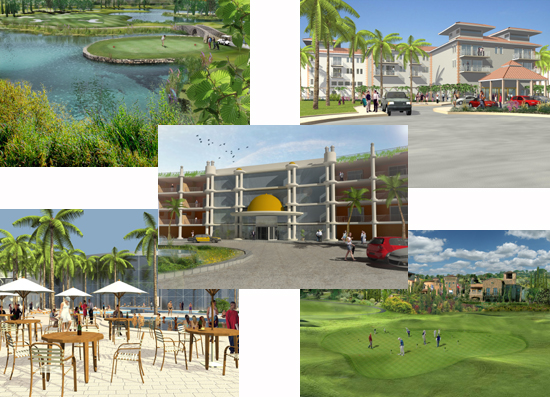 ---
CITY OF BRANDENBURG - Berlin, Germany
City hotel convention project. New Berlin Airport. 332 rooms / 350 convention spaces / 8 F&B units, outlets / indoor - outdoor leisure facilities / underground parking.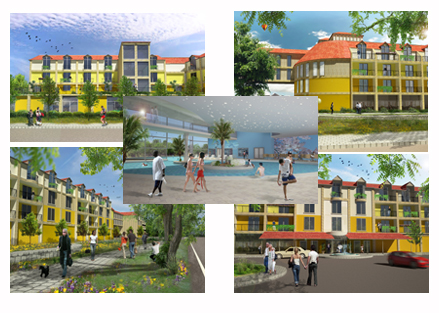 ---
DHAKLA , CITY OF PEACE, MOROCCO
ALZAMAN Project - 100 km² new resort area comprising: Waterworld, Small Morocco, One Thousand and One Nights, Future City, Leisure Park. The centre is represented by the historic part – shaped like the globe. Along the beautiful beach – expressing totally new forms of luxury.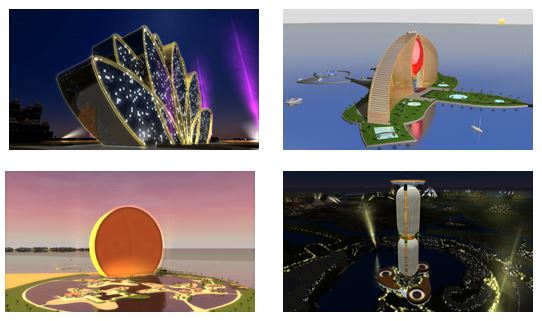 ---
ANTALYA, REPUBLIC OF TURKEY
The Edge Project "A Unique Participatory Dance Experience" Resort - 32 acres unique resort and convention project, 464 room hotel, 65 cabanas, indoor/outdoor waterpark, open air leisure facilities, open air dance arena for 10,000+ dancing any time, opera & rock concert arena for 12,500+ spectators, retail & market areas.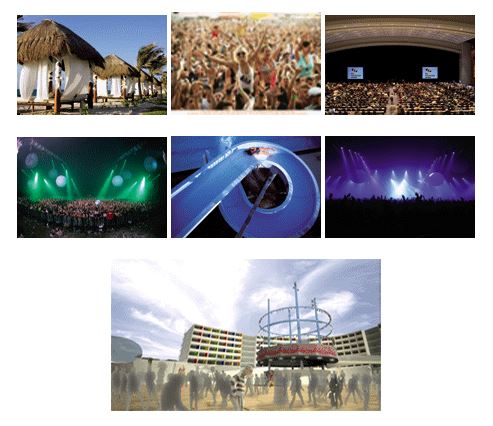 ---
NAMDAEMUN, SEOUL, KOREA
Multi purpose real estate project - It comprises two building structures of 25 floors and 30 floors each, plus 8 floors underground, situated in central Seoul. A 280 room hotel, 170 offices, extensive indoor and outdoor leisure facilities, including a golf driving range - are provided for.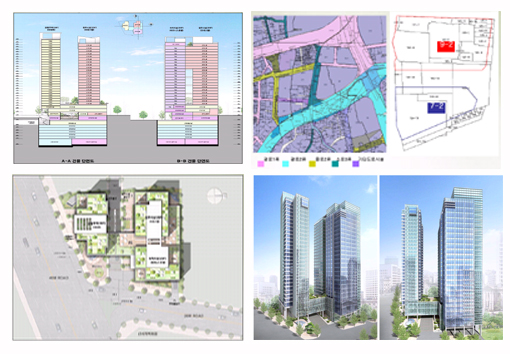 ---
CAMBODIA, INDIAN OCEAN ISLAND
Four New Isolated Tourist Island Developments - Multiple hotel and cabana type accommodation for 1200+ guests, eco plantations, stealth hotel units, spa, fitness centre, deep sea fishing unit.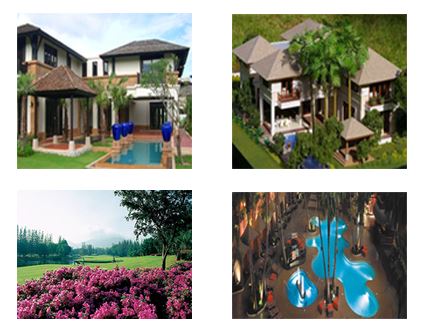 ---
SALINAS, SANTA ELENA, ECUADOR
Bio Green Diesel Refinery Plant and Real Estate Project - 42000 Hectares site facing the ocean. Largest South American refinery plant. Other facilities include eco convention resort, 18 hole golf course & driving range, 1000+ residential housing, condominiums, algae plantation, palm oil production, gravel and hardwood production, industrial farming.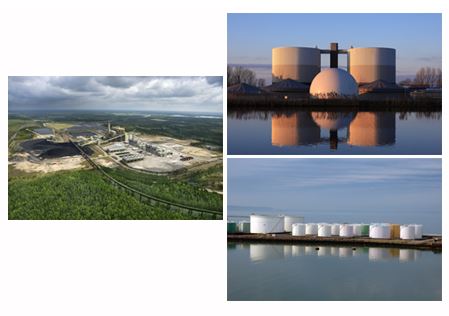 ---
SEOUL, REPUBLIC OF KOREA
New Spa Resort - 200 acre site comprising two different star rated hotels accommodating a total of 1,500 guests, a large indoor multi-floor spa entertaining up to 1,500 people, diverse open-air leisure and sports facilities, indoor FEC, golf driving range, mini-golf course, various indoor retail units.

---
DEJEN TOWN - AMHARA STATE, ETHIOPIA
2 X 10000 TCPD - Ethiopia's largest cement plant on a 450 hectare site.
New industry sectors:
a. Concrete block production
b. Other cement related products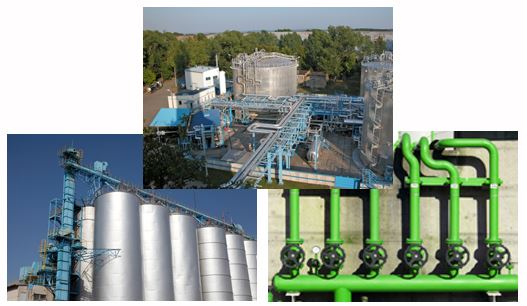 ---
LIVINGSTONE, ZAMBIA
Nationwide Public Transport Motel Scheme - Utrens Ltd. Up to 30 bus and resting stations, accommodating a national bus transport network from Livingstone to Kitwe. Large integrated bus transport system with fully equipped rest stations / motel units / lodges. Full support services, internet cafes, food & beverages, children playgrounds, retail units.

---
BALI - INDONESIA
Nusa Dua, Royal Kamuela - luxury 1-2 bed villas resort, leisure facilities, gated community.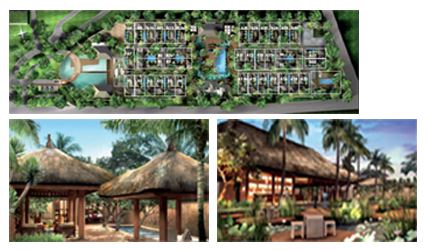 ---
HARKANY, HUNGARY
Hotel, Leisure, Medical Tourism Project - 3.2 acres, 100+ hotel, wellness and spa, cosmetic surgery facilities.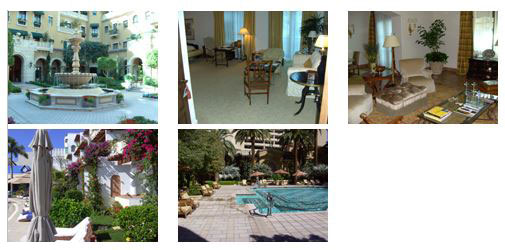 ---
NHA TRANG, CAM RANH CITY, KHANH HOA PROVINCE, VIETNAM
Hotel, Marina, Golf, Thermal Spa - Eco Resort - 370 acres resort, including 326+ rooms convention hotel, golf course, golf driving range, hot springs, spa, 260+ condos & penthouses, casino, marina, 100+ boat moorings, tai chi park, 105+ deluxe golf villas, hot springs, exotic swimming paradise, FEC, sports academy, amphitheatre, market street, electric go-kart course, sea life centre, aviary/butterfly house.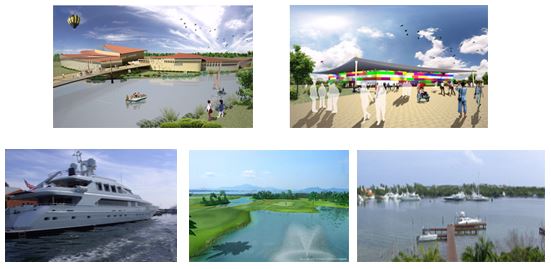 ---
CANTONE TICINO, SWITZERLAND
Acquarossa hotel and spa resort - convention centre, horse riding, eco leisure activities, archery, hunting, mountain climbing.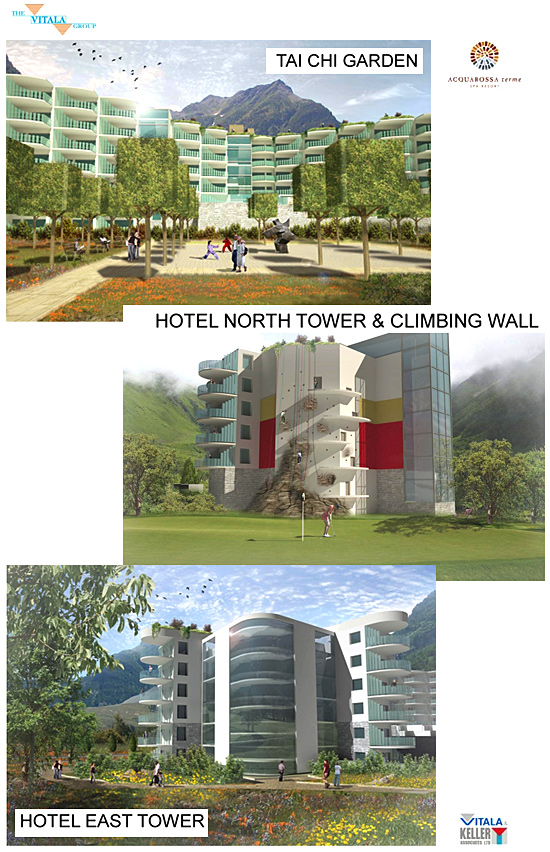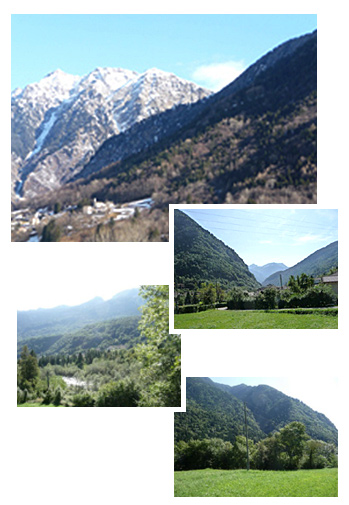 ---
DAEGU, REPUBLIC OF KOREA
Solar Cell Manufacturing Plant - 52 acre, solar cell manufacturing and distribution centre / plant, with storage and production facilities - the first in Asia.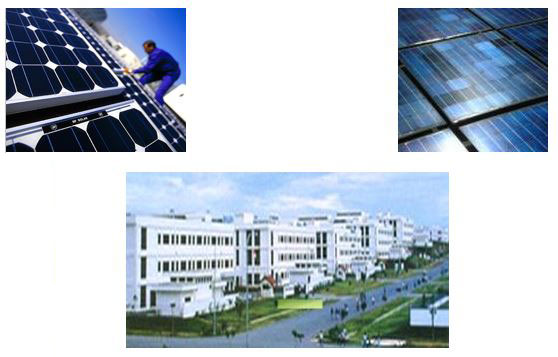 ---
HEDERVAR, HUNGARY
Eco, Thermal Resort - An Eco & Thermal Resort Complex, covering one-million square metres, including a convention hotel with extensive thermal spa water facilities, an 18-hole golf course and a wide range of shopping areas. A casino license is also being considered. Horseback riding stables, a children's animal farm, as well as walking, cycling and jogging trails might all be built in an additional expansion area. The value of the development is estimated to be 150 million US Dollars, with an opening date late in 2015.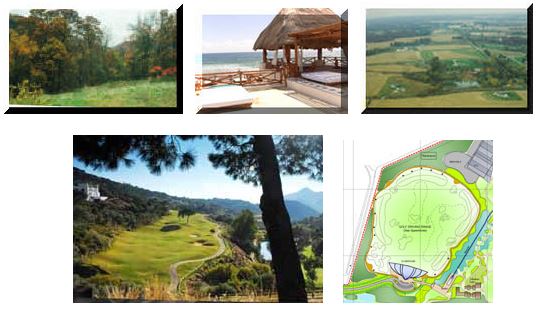 ---
KOREA - CHUNCHEON ISLAND, GANGWONG - DO PROVINCE
Eco island resort - 350 room convention hotel, 1.2 million sq. ft., with eco leisure structures and villas.
---
NOVOSIBIRSK, RUSSIA
Indoor ski complex - 550 room convention hotel, lake, indoor waterpark.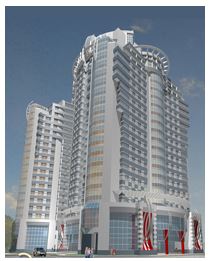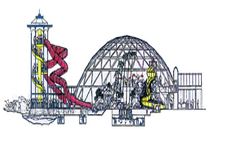 ---
SZCRYK, POLAND
Eagle's Nest Resort Hotel Complex - 300+ room winter resort hotel complex, conference hotel, indoor/ outdoor sports facilities, indoor waterpark, Olympic pool and spa.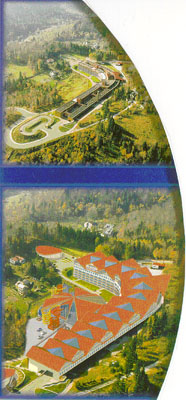 ---
INDIA - MUMBAI
Township development - accommodating 152000 residents, apartments, schools, complete city infrastructure, waterpark, theme park, sport satellites, health care and community facilities.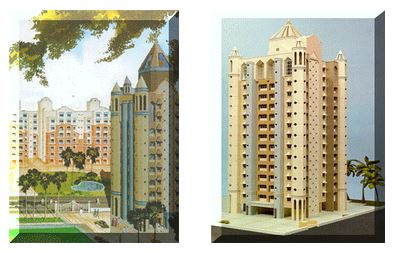 ---
SYRIA - DAMASCUS
Combined housing and leisure city - 1532 acres site, incorporating 5000 housing plots, theme park, mosque, retailing units, open air stadium for 5000 visitors, sports facilities, FEC, camel & horse race track, convention hotel.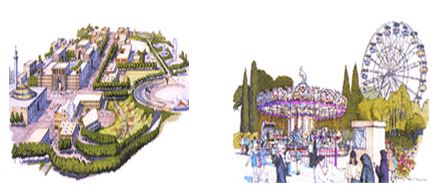 ---
USA - CRIPPLE CREEK, COLORADO - WESTERN THEMED PROJECT
Casino, rodeo & chuckwagon dinners, convention hotel, western train, FEC. sport & children's areas, events stadia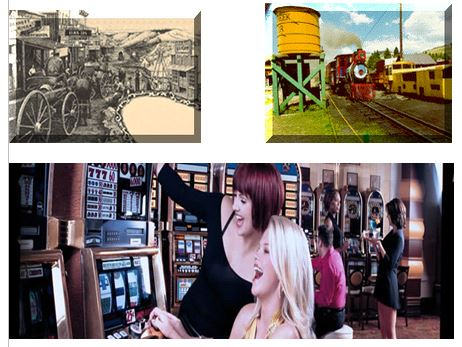 ---
PORTUGAL - LISBON
Water park & leisure park

---
TURKMENISTAN - ASHGABAT & NEBITAG
Two national parks - 48 acres & 62 acres, botanical gardens, petting zoo, horse ranch, riding centre, children's playgrounds, large open air market, Water Park, go-kart track, shopping centre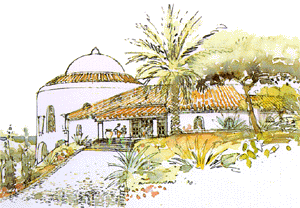 ---
FRANCE - LERY POSES
A 162 acres resort - including indoor Water Park, 2 golf courses, 5 star hotel, lakes, FEC, sport centre, 84 luxury villas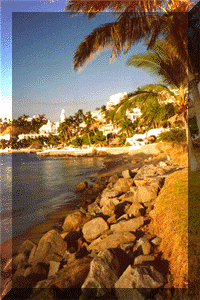 ---
CYPRUS - LARNACA & LIMASSOL
Two large marina developments - old & new harbours, F&B facilities, container shipping, retailing, sports facilities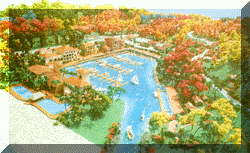 ---
SPAIN, AUSTRIA, GERMANY, AUSTRIA, UK, FRANCE, SAUDI ARABIA, KUWAIT & SWITZERLAND
Various Holiday Inn International hotels, 250 - 500+ rooms per unit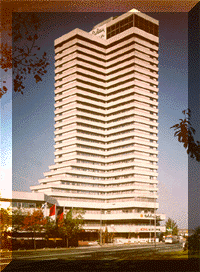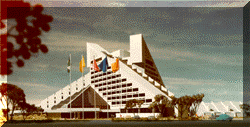 ---
Individual residential developments - apartments & housing units. Prototype development & client designs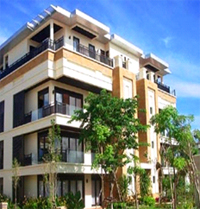 ---
PORTUGAL - PORCHES
' The Big One' - Water Park
Largest European outdoor Water Park with all amenities, mini-golf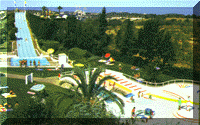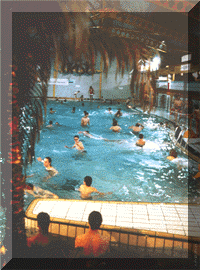 ---
UNITED ARAB EMIRATES - DUBAI
450,000 sq ft retail entertainment centre complex - conference centre, retailing, health clubs, mega stores, banks

---
GREECE - ALATAS ISLAND, TRIKERI
Two mile island - hotel & eco leisure development. Marina, monastery, horse riding and stables, amphitheatre, olive tree plantation
---
USA - MISSISSIPPI
1200 acre forest eco resort - Water Park, indoor tropical leisure centre, extensive sports, artisans village, golf houses, conference hotel, golf course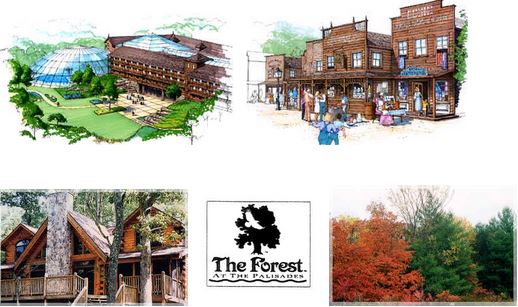 ---
USA - ILLINOIS
18-Hole golf course - Driving Range, Mini-Golf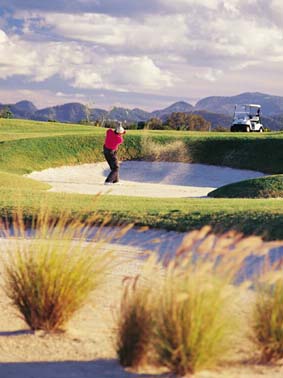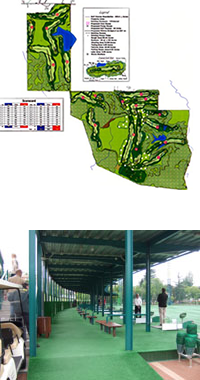 ---